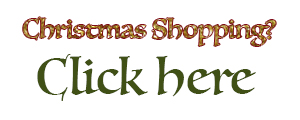 HOLIDAY CAMP
The SPC Holiday Program is a great way to keep the kids entertained during the school holidays. Children booked in for our holiday program will have the opportunity to learn the following: – Acrobatics – Trapeze – Juggling – Balancing Globe – Silks and Lyra – Gymnastics – Inflatable and Games
Secure your child a spot in our School Holiday Program for a day jam-packed with fun activities. They can test their balance on the globe or rolla-bolla, measure their hand-eye coordination with some juggling and plate-spinning, experience the thrill of the higher circus aerials like trapeze and silks, jump to their hearts content in our Trampoline Park and give themselves the ultimate agility challenge on our Ninja Course. We offer lots of fun and exciting games and activities to light up the children's faces with bright smiles. They will also have to opportunity to make new friends and conquer challenges together. This will be an unforgettable experience for your children and the chance for them to try something they have never done before! All programs are run by experienced and qualified coaches to ensure that they are free to experiment in a safe learning environment. Places are filling fast so book now so you don't miss out!
Book Holiday/Ninja Camp below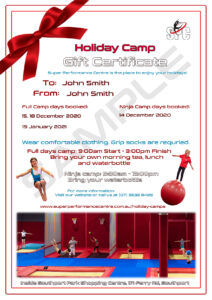 Select "Yes, this is a gift" just before payment to receive a personalised printable Gift Certificate
[gravityform id="4″ title="false" description="false" ajax="true"]
School Holiday Programs Information
Doors open to centre at 8.45 AM. Please ensure all children attending Day Camp are signed in by a parent or authorised guardian. Children must be accompanied until 9.00 AM when they are called into the centre. We are located at Southport Park Shopping Centre, Corner of Benowa Rd and Ferry Rd – inside the shopping centre, beside Coles. Please ensure that our staff are informed if a parent will not be collecting your child(ren).
Please ensure you pack Morning Tea and Lunch for your children; we do not provide meals as part of our Day Fee. We do have a canteen that offers additional items to purchase. Please ensure no foods containing Nuts are packed. Whilst we do have a chilled water fountain, we encourage children to also bring a drink bottle.
Wear appropriate attire to do gymnastics in. Nothing loose and baggy that can get caught on equipment and no pockets on pants. Shorts and a T-Shirt are fine, though some girls choose to wear leotards and bike pants. Please don't send children wearing jewellery or items that may inhibit their participation.
Pick up time is 3.00 PM. Once again a parent or authorised person must sign each child out of our centre.  A late fee of $10.00 per 15 minutes may apply if you are late and we are not notified.
Viewing times for our programs are 9:00 AM – 9.40 AM and 2.20 PM – 3.00 PM. We encourage parents to go and enjoy their day but welcome them in these times.
Medication or allergies: Please ensure our staff are fully briefed if your child has any allergies or is required to take medication whilst at our centre.
All skills are taught to the ability level of each individual child. Our holiday programs are aimed at introducing children to the art of circus, acrobatics and gymnastics and are for beginners or children with some experience. You may choose to book into our regular programs afterwards to gain more experience in these areas.
Book in for a day or book in for the week to receive special discounts. Our holiday program is suitable for children aged 5+ (prep) to 13 years of age.Typical Day at SPC Holiday Camps
Sample day:
8.45 AM Arrive Sign in
9.00 AM Warm Up, Fast Moving Activities & Games
9.45 AM Gymnastics Rotations including Bars, Beams, Rings, Trampoline and Floor Skills
10.30 AM Morning Tea
10.50 AM Group Work including Acrobatics, Partner Work and more Gymnastics skills and activities.
12.30 PM Lunch
1.00 PM Circus Skills and activities including Juggling, Balance Work, Aerials incorporating Silks and Lyra, Globe and Tightwire
2.30 PM Demonstrations and Group work
Make sure you check out our Ninja Parkour Workshops as well. Special 2.5 Hour Workshops available most weeks.
NB: Above is a sample and may vary each day
Ninja Workshops, 2.5 hours: 9:30am – 12:00pm
Ninja Workshops are run separately to our regular Holiday Camps. Participants learn how to do parkour tricks and skills in a safe environment. Along with using our inflatable tracks and pit trampolines, these sessions are set to burn all that energy. Participants will experience SpeedRun and Freestyle obstacle courses, adapted to their individual ability level. Ages 7-13.
Please Note: All booking are Non Refundable only applied as Credit towards next Holiday Bookings (Change of mind with minimum 48 hours notice)
Super Performance Centre 07 5532 8429